Welcome to the Houston Spring Creek Seventh-day Adventist Church in Spring, TX.
To learn more about what we believe, you can visit our About Us page. We invite you to join us weekly for Bible study, worship, prayer and fellowship!
Due to COVID-19 in the region, we are currently worshiping virtually. Our weekly sermons are broadcast live on Facebook and beginning August 2, will be posted on our YouTube channel.
We hope you can join us virtually this Saturday!
ANNOUNCEMENTS
Southwestern Adventist University special offerings including Dual Credit for current high school students and guaranteed admission to the Nursing program for freshman. Check it out!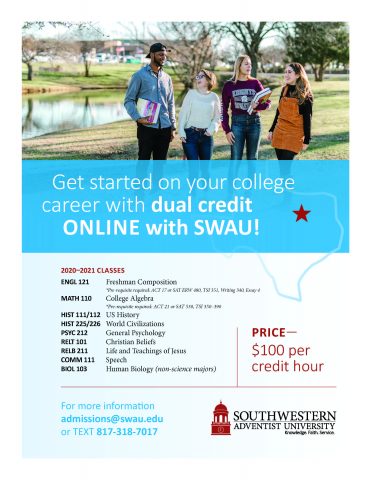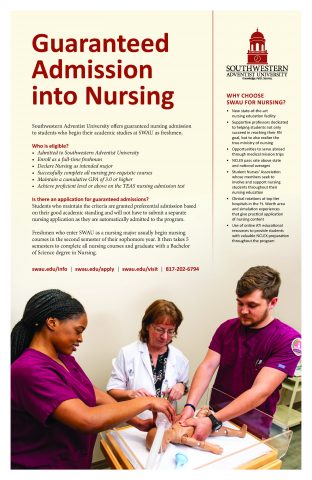 CHURCH WILL BE CLOSED UNTIL FURTHER NOTICE FOR EMERGENCY MAINTENANCE. NO ACCESS!
NO VIRTUAL SERVICES SATURDAY, AUGUST 29.
WEEKLY EVENTS
Virtual Sabbath School: Saturdays from 9:30 AM
Virtual Church Service: Saturdays at 11:00 AM
Virtual Prayer Meeting: Wednesdays at 7:00 PM - Click the image below to join the meeting.